Rugs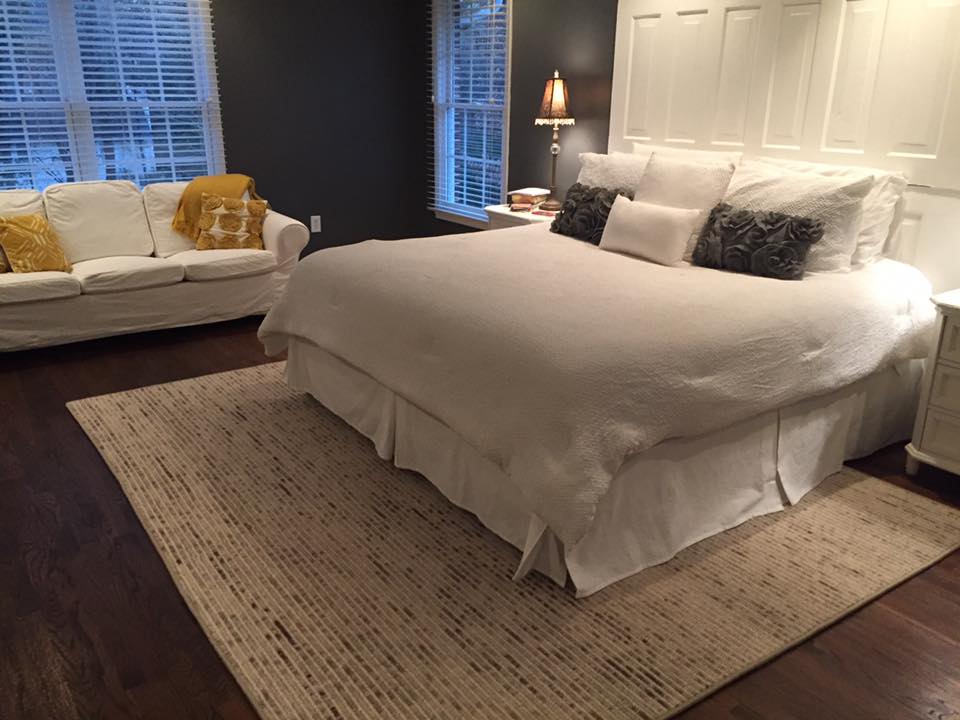 Choose the carpet style, color and pattern... pick a binding color and voila--> we can create a custom bound rug to fit your space perfectly. Find the solution for any space with a custom rug. Rugs can be made to fit stairs, odd shaped rooms or odd furniture arrangements.
We have a warehouse full of in-stock carpet to choose from or you can order something special just for your rug. For a faster turnaround, we can create a custom bound rug from carpet selections in our in-stock carpet inventory which is always changing – so stop in to see what's new!
---
RUG PADS
Keeping your rug in place reduces tripping and that constant irritation of straightening the rug!
Reduce the wear of the rug. And helps absorb the impact of feet and noise.
Makes vacuuming the rug easier (they aren't moving all over the place).
Should be slightly smaller (about 1" from edge of rug) in actual size than the rug.
---
DINING ROOMS
Area rugs should extend beyond the chairs in the pulled out position.
To obtain the correct measurement pull out the chairs around the table, as you would to sit down, then measure from the rear of the chair legs in length and width. Add 8" to this measurement to get an idea of the minimum size rug needed.
---
LIVING ROOM / FAMILY ROOM
Balance the area you are trying to define by leaving an equal amount of rug around the furniture grouping.
An equal amount of exposed flooring around your rug can also give balance to your room.
Use the rug to define the space and incorporate your furniture to anchor the rug.